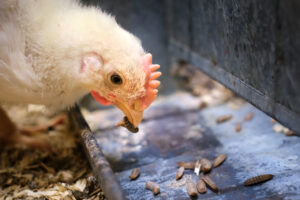 Find out the Program of Insects Session of the EAAP Annual Meeting in Porto:
Monday 5th September
S.7 Insects as food, feed, and technical applications.
S.18 Insect production and processing.
Tuesday 6th September
S.29 Genetics, physiology, and behaviour of insects.
Wednesday 7th September
S.40 INSECTDOCTORS/ INSECTFEED.
Wednesday 7th September
S.51 Workshop on multi-stakeholder views on using insects as feed.
Thursday 8th September
S.61 Safety and sustainability in the insect chain.
Detailed Information about the Program is available here.